Potters Receptions – Wedding Receptions
When you think about creating your dream wedding ceremony and reception, do you see yourself in a magical setting with close friends and loved ones, surrounded by beautiful luscious gardens and stunning scenery? Potters sensational wedding venue offers just that and more.
The Perfect Wedding Venue
Potters wedding venue is located just a short 20-minute drive from Melbourne at the gateway to the picturesque Yarra Valley. Potters wedding venue offers everything you need for the ultimate wedding and reception in one spectacular location.
Your Unforgettable Wedding Starts The Moment You and Your Guests Arrive.
Your truly unforgettable wedding experience starts from the moment you and your guests arrive at your chosen wedding venue. With highly dedicated and experienced wait staff, nothing is too much trouble here.
At Potters, the magic starts the moment you and your partner walk through the door of their charming non-denominational chapel. Perfect for up to 80 seated guests or 150 with standing room, you will be mesmerised by its romantic canopy, beautiful hand-carved pews, and glass sliding doors offering breathtaking views that go beyond the landscaped gardens and manicured lawns.
Or, if you would prefer a stunning outdoor ceremony, Potters offers two gorgeous venues – the ornate gazebo lawn or the captivating wisteria courtyard – which is the only one of its type in Melbourne. Both venues are perfect for larger weddings and will not only wow your guests but also create incredible wedding memories that last a lifetime.
Each of these picturesque wedding venues are linked by brick paved paths lined with detailed wrought iron handrails roaming across 6 beautiful acres of magnificent Australian native gardens with stunning waterfalls. The grounds have all been created to ensure they capture the daily and seasonal changes in light, making Potters wedding venue exceptionally photogenic all year round, regardless of the weather or climate.
Perfect For Multi-Cultural Weddings
If you are looking for a multi-cultural Wedding Venue in Melbourne, then Potters venues are the perfect location.
From hosting a Chinese tea ceremony, Persian offering table, elegant Indian mandap, Jewish chuppah, and everything in-between, Potters venue can help celebrate your wedding day in your special way. The wedding team and staff at Potters are highly experienced in a variety of multi-cultural weddings, including
Jewish Weddings

Chinese Weddings

Indian Weddings

Middle Eastern Weddings

Sri Lankan Weddings
Talk to the team about customising your wedding menu. Potters receptions can suggest several high-quality outside catering companies that will work with you if you prefer a more traditional reception menu.
Highly Experienced Wedding Coordinators
To ensure your wedding is a day to remember, the highly experienced wedding coordinators at Potters understand the importance of the finer details. Potters staff will be continually on hand throughout the day to oversee every little component of your wedding.
Restaurant-Quality Gourmet Menus
When it comes to selecting your reception feast for your wedding day, you can relax knowing that the team of highly talented team of chefs and kitchen staff at Potters can offer you a choice of restaurant-quality gourmet wedding feast options. Including lavish three-course or share plate options, as well as a cocktail-grazing package, all of which will be sure to impress even the most sophisticated palates.
Each wedding menu is crafted using only the best locally sourced, seasonal ingredients, including beef from the Yarra Valley, to local cheeses, fresh fruit, and farm fresh local vegetables. Potters receptions cater for any dietary needs and requirements for you and your wedding guests.
Potters Receptions
Perfect for your wedding day celebration lunch or dinner, the elegant dining room at Potters receptions offers an unsurpassed dining experience in a carefully curated, sophisticated venue space. The elegant, yet rustic venue provides a level of refined charm. Potters reception venue includes a romantic waterfall behind the bridal table, crisp white linen, hand-crafted French oak cross-back chairs, two styles of table centrepieces, plus superb picture windows framing the beautiful flood-lit gardens.
Potters receptions wedding venue also hosts a large wrap-around timber dance floor, perfect for that memorable first dance and dancing the night away. With a raised stage, wireless microphone and coloured spotlights for your band or DJ, Potters Receptions really know how to celebrate your wedding in style.
Cinematic Wedding Highlight || Brydie & Jason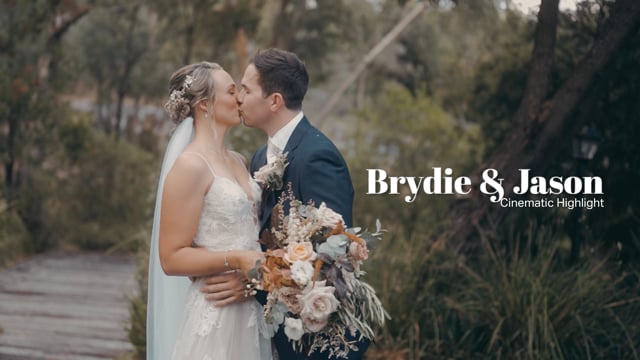 At The End of A Very Special Day
As your wedding day comes to a close, why not make your dream wedding even more special by staying the night at Potters? With eight luxury wedding accommodation rooms available exclusively for you and your guests, plus three Deluxe suites and a stunning Bridal Suite – Potters receptions really have it all on offer.
Rooms
All Potters rooms are finished to the highest luxury standard, including plush carpets, comfortable beds and next-level bathrooms with their own private garden views from the open rainfall showers.
Deluxe Suites
Potters have three deluxe suites, two feature private garden views from the luxurious bathroom complete with a large walk-in shower & free-standing lotus bath, flat screen TV, queen size bed, modular lounge, bar fridge, tea/coffee & ironing facilities. The third suite comes complete with a dressing & make-up room, a bathroom with a walk-in shower, king-size bed, flat screen TV, modular lounge setting, bar fridge, tea/coffee & ironing facilities. What a lovely way to end the wedding day celebrations than by staying the night in this beautiful location.
Bridal Suite
In the bridal suite, couples will find no detail has been overlooked, from the private courtyard to the chaise lounge in front of the glorious fireplace.
Enjoy your complimentary bottle of sparkling wine in the free-standing lotus bath whilst overlooking the private moonlit Zen garden with its water feature. The bridal suite also features a raised four-poster bed.
Penthouse Suite
Or, if you're looking for the ultimate indulgence and pampering, then retreat to the luxurious two-story penthouse, the perfect place to relax after your fairy tale wedding day.
Downstairs includes an elegant resort-style lounge with large TV and a granite kitchen with tea and coffee-making facilities. Climb the spiral staircase to find another stylish lounge area with a leather couch, TV and floor-to-ceiling sliding doors leading out to a private balcony.
This level also includes the bedroom, complete with a king-size bed, walk-in robe and ensuite with a multi-head massage shower. Then, to add the finishing touches to this fantastic penthouse, there is a stunning glam and powder room, perfect for making any last-minute touch-ups.
What Makes Potters So Special?
With three stunning wedding ceremony locations available to host your special wedding day, Potters venue is the ideal location to hold your dream wedding ceremony and reception. From gourmet wedding feasts to friendly and dedicated staff, brides can be assured that nothing will be overlooked to ensure your wedding day is memorable and carefree.
Potters Receptions Wedding Reception Photos