MacArthur Wedding Video Gallery
MacArthur Wedding Videographer
(click to expand)
While not commonly known as one of Sydney's most popular wedding destinations, there are a range of great venues located in Macarthur NSW. From suburbs like Campbelltown to Camden, there are a wide range of stunning places to choose from for your wedding.
If you do find the ideal spot for your wedding, you may want to hire a professional wedding videographer to record the events of your special occasion. Fortunately, our team of videographers here at Fame Park Studios are here to help you.
Wherever in Sydney you plan to host your wedding, from Wollongong to the Central Coast, we're sure that we'll be able to provide you with the amazing wedding videography services you deserve. With years of experience in the industry, our videographers have everything they need to provide you with the perfect wedding film.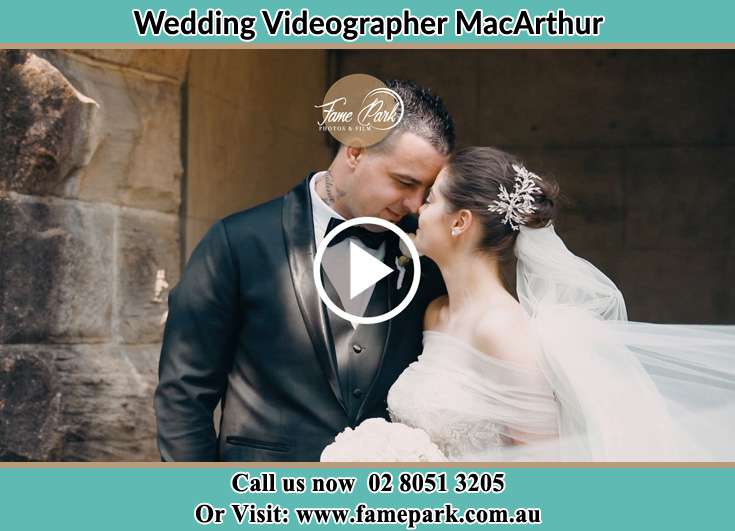 Finding the right wedding venue
Before you decide to hire a team of videographers, it can often be a wise idea to consider where you want to have your wedding. Because of this, taking the time to look at different venues can be a great idea for anyone who wants to have a dream wedding.
In a location like Macarthur, there are a number of areas with great wedding venues; such as Camden and Campbelltown. These aren't the only options though – in fact, it can often be a wise idea to consider other suburbs, like Glen Alpine and Rosemedow.
In most cases, you should consider your unique preferences for the perfect wedding destination while searching, as there are a number of different options open to you. Be sure to phone a venue to see if they'll be available for your wedding date well in advance.
How to choose your wedding videographers
When it comes to filming a wedding day, you often need the skill, knowledge and experience that a specialist in the industry has to offer.
One thing you're likely to notice is that there are many different videographers out there, which could make it quite difficult to find the ideal one for your wedding day. Almost any couple will need to take their time to do their research on the different videographers out there and what they have to offer, in order to find the perfect one for their needs.
It's generally crucial to consider aspects like their rates, and if their services are worth it for those fees. Fortunately, most wedding videographers will be more than happy to show you what they have to offer!
What about wedding photographers?
In most cases, if you want quality wedding photos, you'll have to hire a photography expert separate to your videographers.
Same with videographers, you often have to find an agency that not only has experience, but also skill and an understanding of the wedding photography industry. If you want each photo you receive to be perfect, you're likely to need professional wedding photographers.
Take your time when finding a photography team and you're likely to be rewarded with beautiful photos of the event.
Who are Fame Park Studios?
For outstanding wedding videography services in Sydney, most opt to hire our team of special experts – and if you're looking for the best videographers, you may be wondering why we're such a popular choice.
What's so great about our wedding videographers?
While there are a number of reasons why so many people come to us, the main one is the quality that we have to offer. This is thanks to our experience in the industry, passion and dedication – and state of the art equipment that our videographers use to capture those all-important moments into a film you can love and cherish for a lifetime.
We also offer our services across Sydney, so whether you're planning a wedding in Macarthur or Wollongong, we're sure that we'll be able to help you.
Additionally, we offer photography services too, so if you're in need of wedding photos, we can help you. Not many wedding videographers offer photography services, so you may find yourself saving quite a chunk of cash if you opt to hire our team for both, rather than hiring individuals from two separate agencies. For a great photo album and amazing videos, you may want to consider our team for your special day.
If you're a couple on a budget, our fair prices are likely to be ideal for your needs. We understand how important videography and photography services can be to weddings, which is why we strive to offer affordable rates. Just take a look at some of our packages if you want an idea of just what our wedding videographers could do for you for reasonable fees.
Why should you hire our wedding videographers?
In short, if you're looking for a company that can offer you both quality videos and photos for a fair price, we're the perfect videographers for you. We've helped countless people and filmed countless weddings, so we're sure that we could be of assistance.
If you're interested and want to find out more about our videographers, or what photography services we offer, you may want to phone or message us to find out more about what we could do for your wedding. We'll be more than happy to work with you!
Wedding Videographer Service in MacArthur
MacArthur Wedding Videos